Aus aktuellem Anlass will ich mal wieder über Neuentdeckungen von mir auf dem App Markt sprechen. Ich durfte mich nämlich am Wochenende wieder mal mit der Neueinrichtung meines Handys beschäftigen 🙈 . (Sagt man eigentlich noch Handy im Smartphone Zeitalter 🤔 ?)
Über AudioLab bin ich gestolpert weil ich endlich eine leistungsfähige Audio-Schnippel-App brauchte. Da gibt es Viele und auch Kostenlose (Wobei das Kostenlos ja mit Werbung zusammen hängt). Die meisten mitgelieferten auf einem Android Phone können meist nicht mehr als Memo Funktion. Bearbeiten von Audiodaten ist meist nicht möglich!
Hier kommt AudioLab vom Indischen Anbieter HitroLab ins Spiel.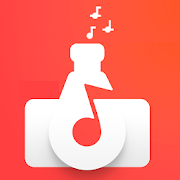 THE ONLY AUDIO EDITOR APP YOU WILL EVER NEED – AudioLab

AudioLab is the Most Advanced, Modern, Fast Audio Editor, Ringtone Maker which has all features you would ever want. Features like Audio Trimming ( cut / crop / copy / paste / add silence / fade / undo / redo ), Audio Mixing ( Mix Four Audio, Change Speed & Pitch, have all DJ effect options and Filters ), detailed Tag Editing, Audio Merging, Audio Recorder, Audio Converter, Music player, Voice Editor and many more features… with Instant Preview to monitor every step of your modification make AudioLab different from other
Die zweite Neuentdeckung ist auch nicht so Neu: Gefrustet von meiner Videobearbeitungslösung Cyberlink PowerDirector-Videobearbeitung bin ich nun auf der Suche nach Alternativen gewesen. CPD hatte ich mal als PRO Version gekauft aber mittlerweile nervt es nur noch wenn man für ein Addon oder Abo nun gemolken werden soll. Die App funktioniert zwar aber vieles, was die App so anbietet kann man trotzdem nicht nutzen ohne ein Abo.
Hier kommt YouCut von InShot Inc. und die App ist nicht nur für Youtube toll.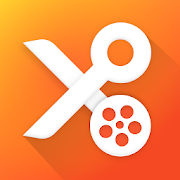 Die App hat mich keine 30 min im Demo Modus überzeugt und da geb ich gerne Geld aus (Black Friday Modus)
YouCut – Video Editor for YouTube

YouCut ist der beste Video-Editor speziell für Youtube und andere Social Media Apps.

Schneiden, Trimmen, Musik, Teilen … Kleinere Größe, gleiche Qualität für ein Produkt?
Dann gab es natürlich wieder Auslese im Markt. Pixlr-o-matic ist nun komplett ohne interne Store Anbindung. D.h. man kann nur noch die Default-Filter und Rahmen nutzen – was aber auch noch genug kreativen Spielraum gibt. Zumindest läuft die App noch im Gegensatz zu Photoshop Touch. Bei Pixlr setzt man nun auch eher auf Abo. Schade!
Tja ansonsten sind meine bisherigen App Empfehlungen nach Jahren noch aktuell.
Signal – Sicherer Messenger – Apps bei Google Play
Minuum Keyboard + Smart Emoji – Apps bei Google Play
Via Browser – Schnell und klein – Apps bei Google Play
Hermit — Lite Apps Browser – Apps bei Google Play
TouchRetouch – Apps bei Google Play
Fragment – Apps bei Google Play
Snapseed – Apps bei Google Play
CompuDMS Mobile – Dokumentenverwaltung To Go – Apps bei Google Play
ONLYOFFICE Documents – Apps bei Google Play
Feeder | F-Droid – Free and Open Source Android App Repository
OsmAnd~ | F-Droid – Free and Open Source Android App Repository
KeePassDX | F-Droid – Free and Open Source Android App Repository
Simple Mobile Tools Für Android | Shizoworld
TV-Browser vP – TV-Programm/Radio-Programm – Apps bei Google Play
VLC | F-Droid – Free and Open Source Android App Repository
Easy Chords Studio + – Apps bei Google Play